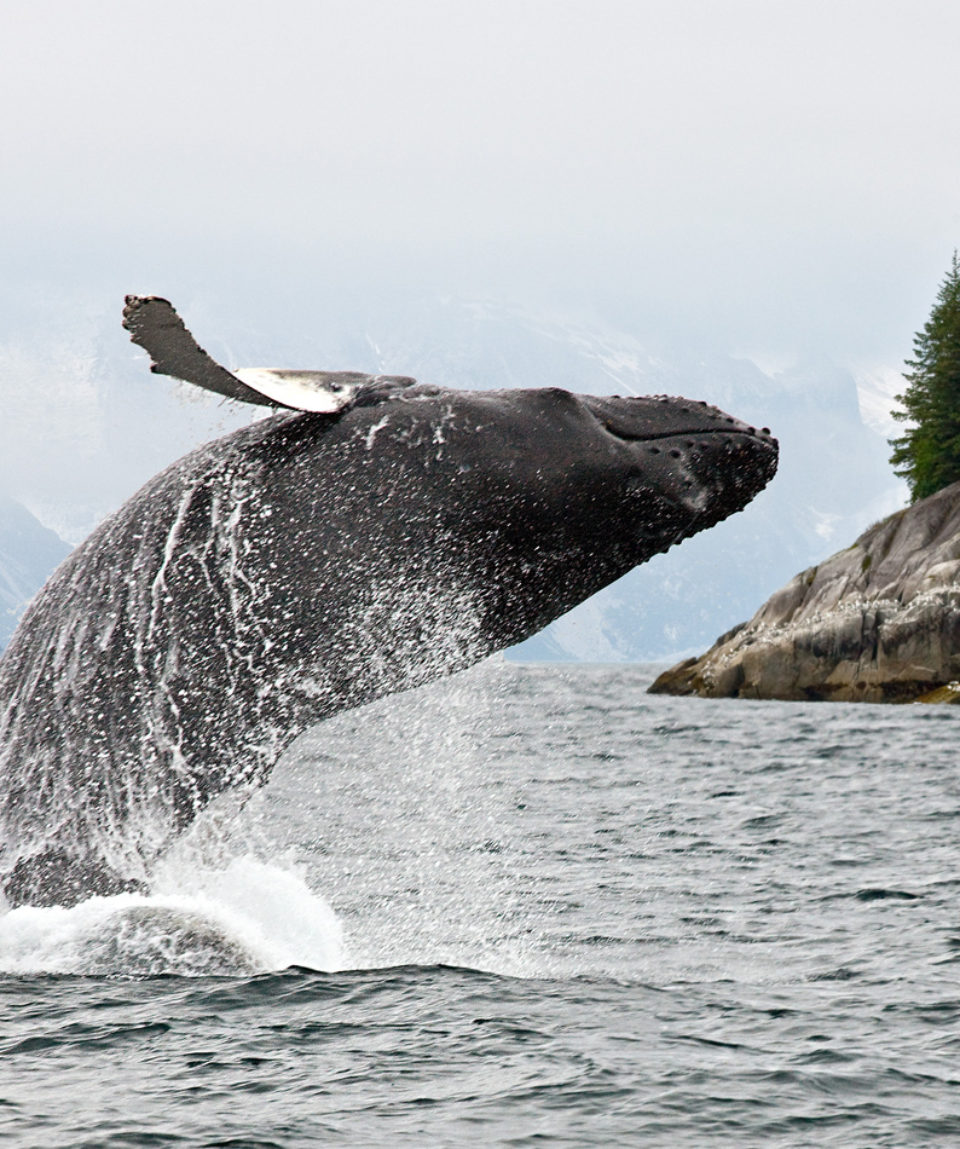 ALASKA INSIDE PASSAGE
DATES:
2022 – MAY 6, 16*, 27 | JUN 6*, 17, 27* | JUL 8, 18*, 29 | AUG 8*, 19, 29*
2023 – MAY 5, 15*, 26, 31 | JUN 5*, 10*, 16, 21, 26* | JUL 1*, 7, 12, 17*, 22*, 28 | SEP 2*, 8, 13, 18*, 23*
DURATION: 12 DAYS/11 NIGHTS
Reverse itinerary – 13 DAYS/12 NIGHTS
EMBARK: VANCOUVER, BC, CANADA
DISEMBARK: SITKA, AK
SHIP: OCEAN VICTORY
FROM: $4,199 per person
Plus $459 Port Charges

All about the ALASKA INSIDE PASSAGE.
The tour package inclusions and exclusions at a glance
What is included in this tour?
Items that are included in the cost of tour price.
Accommodations aboard ship
Included shore excursions in every port
Onboard meals and entertainment
Pre-cruise hotel
Transfer from pre-cruise hotel to ship
House beverages, including liquor, wine, beer and soft drinks
Expert guides and lecturers
Whats not included in this tour.
Items that are not included in the cost of tour price.
Gratuities for ship staff and any shore excursion personnel, such as tour guides or bus drivers.
Airfare
Port Charges ($459)
Travel insurance
Pre- or Post-cruise hotel, tours or transfers
Day 1

ARRIVE VANCOUVER, BC, CANADA

Overnight in your included hotel. Experience European charm and Canadian warmth. Arrive earlier to see more of Vancouver and British Columbia.

Day 2

EMBARK IN VANCOUVER, BC, CANADA

Board your extraordinary ship in time for welcoming cocktails and a lovely five-course dinner as we begin this journey of discovery. Sail into Canada's Inside Passage filled with anticipation. One included and one premium shore excursion.

Day 3

CANADIAN INSIDE PASSAGE

The first people to explore these picturesque waters did it in hand-carved cedar dugout canoes. You will enjoy an intimate connection to this place as Ocean Victory takes you through a narrow maze of channels, passages, and reaches from Vancouver Island to the northern edge of British Columbia. Whether you're in the expansive Observation Lounge, on deck or on the one-of-a-kind viewing platform, keep your eye out for whales and dolphins in Queen Charlotte Sound – and watch for bears as we glide along pristine island shorelines.

Day 4

FJORDLAND (KYNOCH INLET), BC, CANADA

In the spectacular setting of this provincial park, you'll discover a kayaker's paradise, with inlets, bays, islands, and fjords that reveal an intricate network of waterfalls and glaciers. Old growth Sitka spruce and dense coastal western hemlock forests shelter black bears and grizzlies along the rugged coastline. This is a day that will stretch all your senses. Granite cliffs over 3,000 feet high drop straight into seemingly bottomless water – and water- falls cascade from dizzying heights into glacial inlets. You'll explore unique coastal marine life in an area accessible only by sea.

Day 5

KETCHIKAN & METLAKATLA, AK

The totem poles of Ketchikan and Saxman welcome you this morning to Alaska's southernmost city. Standing tall and noble, each hand-carved pole tells a silent story. This afternoon in Metlakatla, the first thing you'll notice are the smiles. They are wide, warm, and genuine – welcoming you to the only settlement of indigenous Tsimshian people in the United States. Two included and three premium shore excursions.

Day 6

MISTY FJORDS, AK

The soaring granite cliffs that greet us this morning are 50 to 70 million years old. Yes, million. Ancient glaciers scrubbed deep troughs through this wilderness, leaving a scenic geological wonder. New Eddystone Rock is a remnant of long ago volcanic activity that left the iconic basalt pillar as a testament to the power of this place. Humpback whales, orcas, sea lions, bears, wolves, moose, and hundreds of species of sea and shorebirds await as we spend most of today exploring the shoreline with our team of marine biologists from Cal Poly.

Day 7

WRANGELL, AK

Wrangell is the perfect spot for an optional jet boat excursion to explore the dramatic Stikine River – what the Tlingit people call "the Great River." The picturesque town of Wrangell is the gateway to the river, perched at the very tip of rugged Wrangell Island. You are most welcome here, as native Alaskans whose ancestors have lived on this island for thousands of years open their tribal home, their culture, and their magnificent river for your exploration. Take home your own petroglyph rubbing to remember your time among more than 40 ancient petroglyphs on the 8,000-year-old site of Petroglyph Beach. One included and six premium shore excursions.

Day 8

WATERFALL COAST, AK

Today's challenge is trying to keep track of the number of waterfalls we'll encounter as we glide along Baranof Island's beautiful eastern coast, the little known "water- fall coast." Some trickle, some thunder, some simply splash merrily to the sea. Exploration is the order of the day, and you choose your point of view – from any of Ocean Victory's observation perspectives, or right at water level by kayak or Zodiac. This almost hidden shoreline is perfect for discovery. Watch for seals, deer, and tide- pools ready to reveal their secret treasures.

Day 9

PETERSBURG, AK

We'll dock right beside Alaska's largest home-based halibut fleet, who call this shallow, protected harbor home. These abundant waters and an endless supply of ice from nearby LeConte Glacier led Norwegian fisherman Peter Buschmann to build the region's first cannery and invite his fishing countrymen to join him. Hence the town's name and its strong Norwegian culture. Large cruise ships cannot come into Petersburg, so you'll be among a privileged few to be in this charming, authentic Alaskan village. One included and five premium shore excursions.

Day 10

TRACY AND ENDICOTT ARMS

Nature will dictate our route here. Northbound cruises will explore one of these spectacular fjords. Both are deep, narrow, and host to distinct marine environments we'll explore with experts via a Zodiac or kayak. South-bound voyages will spend two days here, with the opportunity to explore both fjords with equal curiosity and expertise.

Day 11

KAKE & FREDERICK SOUND, AK

The towering totem pole, the largest ever carved from a single tree, stands sentinel over this ancient village on the tip of Kupreanof Island. The Kake tribe of the Tlingit people still observe a subsistent lifestyle here, the harshness of its demands belied by the warmth of their welcome. In adjacent Frederick Sound, we'll explore by Zodiac, led by our team of naturalists.

DAY 12

SITKA, AK - DISEMBARK

Your northbound voyage ends in this beautiful city where you can listen to the chattering of eagles and drink in the scent of the eponymous Sitka spruce as you experience the joy of this place, once called the "Paris of the Pacific." One premium shore excursion available. Stay longer or visit other areas of Alaska – Denali, Glacier Bay, and much more.

REVERSE SOUTHBOUND

REVERSE SOUTH BOUND ITINERARY IS 13 DAYS

**DAY 4 – An extra day exploring Endicott Arm & Fjord Terror. We will spend the night in these splendid surroundings. Our ship is uniquely equipped to stop here, in a secluded cove of the captain's choice, without disturbing the serenity with mechanical sounds or interruptions. Stand on deck and experience the stillness. Hear the sounds of the waters and wilderness around you. Be fully aware of where you are, who you are, and how you are in this matchless environment.
OCEAN VICTORY
Ocean Victory Cruise Ship
Experience an innovative design that brings a new level of responsible travel. Built for exploration in earth's most fragile places, Ocean Victory uses the cleanest available fuel, offers unique access to wilderness waters, and provides an unparalleled platform for discovery.
Observation Lounge 
Wrap around windows at the very front of the ship make the perfect place for relaxing. This will easily become your favorite place on the ship as you laze in 360-degree swivel chairs to capture the view from every angle. Always with your favorite snacks and beverages at hand.
Pool Deck
Glass end walls make for unprecedented views while you enjoy a wilderness swim on deck. This refreshing pool is one of a kind. Swim from end to end as though into infinity as the wonderment of the wilderness surrounds you. Then relax in one of the two roomy hot tubs.
Polar Spa
Indulge in a specialty massage, a rejuvenating facial, a pampering mani-pedi. Come in from your day of exploring and treat yourself to a makeover – new haircut, new make-up? Or take care of those muscles you may have used a bit more than usual. An expert staff is here to take care of you.
Expedition Lecture Room
Great sightlines, wonderful acoustics, and beautiful outdoor views make a perfect combination. The very heart of your journey will beat here, as experts in history, culture, marine life, natural environment, marine biology, and many other fields share with you their insights.
Panorama Specialty Restaurant
On this comfortable deck, tuck into some vacation reading, look ahead on where you're headed or reminisce on where you've been. Sink into a comfy sofa or chair, and appreciate the breeze as we sail along, or gather near the bow to watch the spectacle of passing through a lock.
Staterooms, all staterooms include:
* Private bath with spacious shower and beautiful finishes
* Complimentary designer amenities
* Large storage spaces for luggage, clothing, and personal items
* Hair dryer
* Mini refrigerator
* Bathrobes and slippers
* In room safe
* Onboard laundry service
* Your personal water bottle for use at refillable stations throughout the ship
* Panoramic view
Premium Suite –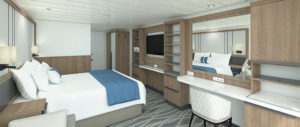 Premium Suite with Private Balcony
Category A – Deluxe Suite with Private Balcony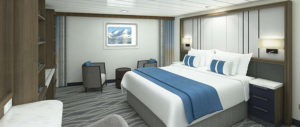 Category B – Private Balcony Suite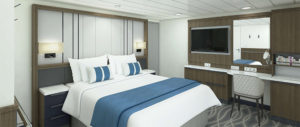 Category BB – Private Balcony Suite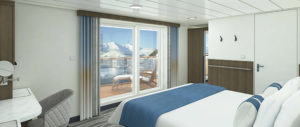 Category C – Deluxe Stateroom with Private Balcony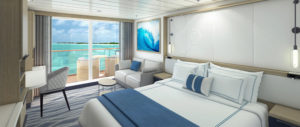 Category D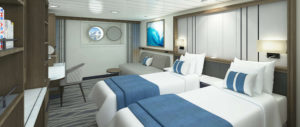 – Stateroom with porthole windows
Category E-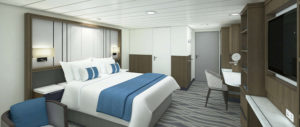 Stateroom with Private Balcony
Category F –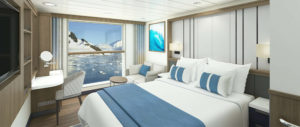 Stateroom with French Balcony