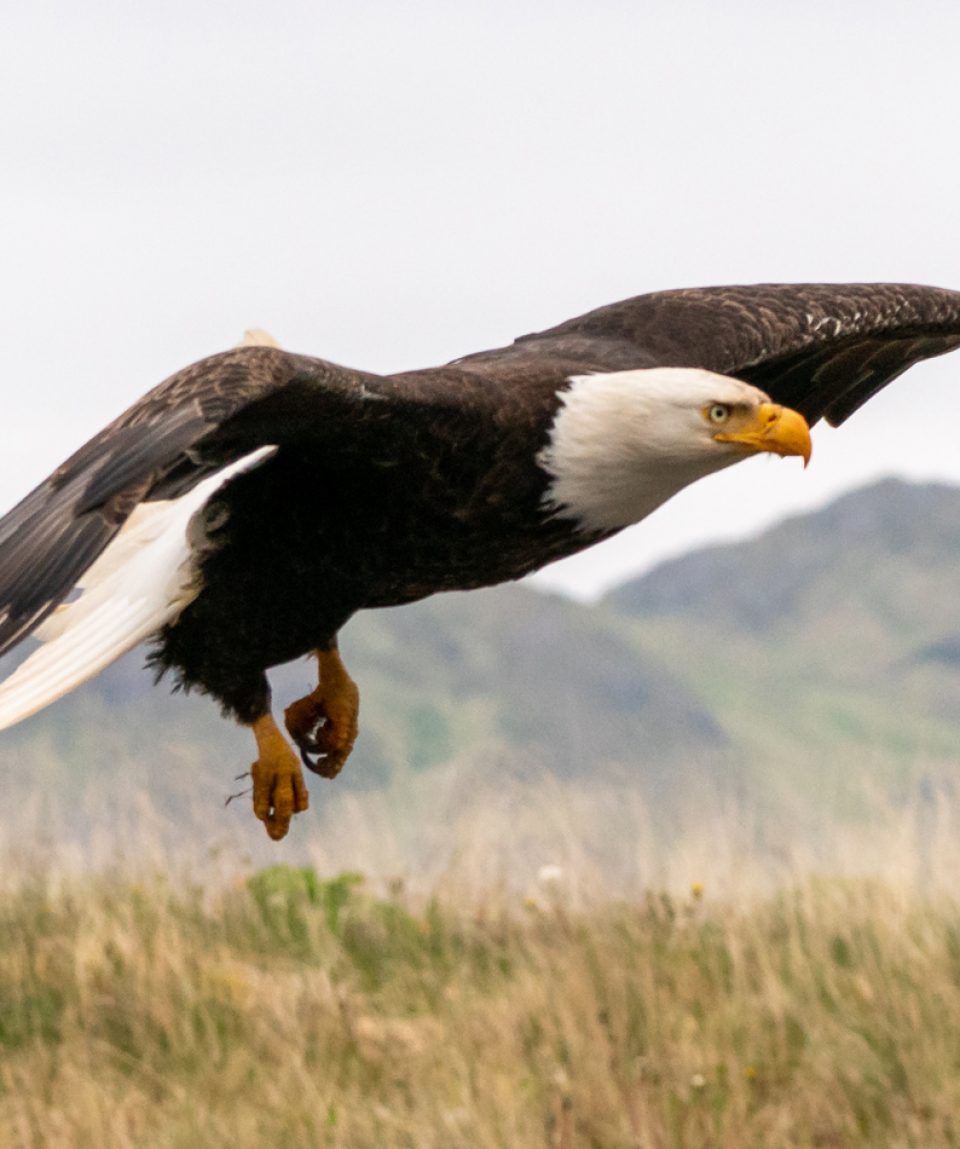 BERING SEA EXPEDITION CRUISE – Nome to Vancouver – Silver Wind
DATES: Sept 15-Oct 05, 2024
DURATION: 21 DAYS
EMBARK: NOME, ALASKA
DISEMBARK: VANCOUVER, BC
SHIP: Silver Wind
FROM: $15,500* Door-to-Door *Free Economy Air or reduced Business Class
$12,550* Port-to-Port Fare *Save additional 20% with PORT-TO-PORT NON-REFUNDABLE – BOOK BY OCT. 08, 2023

All about the BERING SEA EXPEDITION CRUISE – Nome to Vancouver – Silver Wind.
Steeped in polar history and biodiversity, this voyage shows a facet of Alaska that is rarely seen by the land traveler. Turn your lens skyward and photograph the plethora of sea birds that duck and dive for prey before your very eyes. Explore this remote and starkly beautiful coastline, stopping off to meet with local communities. This is an expedition for those who truly seek to travel off the beaten track.
Departing from Nome, this 19-day expedition cruise takes you truly off the beaten track to remote Aleutian and Bering Sea islands. This is also a good time of year to view the Northern Lights. The raw, jaw dropping beauty of the region is astonishing – coasts that are heavily influenced by the oceans that surround them, this is a region where survival has persevered against the odds. Sail southeast to Alaska's Inside Passage, where the dramatic scenery of the Hubbard Glacier and the Inside Passage really comes into its own, before arrival in Vancouver.
Voyage Highlights:
Nome, Alaska
Site of a Gold Rush in 1899.
St. Paul Island, Alaska
This ecologically diverse island is home to the Salt Lagoon and Rift Point where one of the world's largest populations of Northern fur seals haul out. At the seal rookery and bird cliffs on the eastern edge of the island it is possible to get close views of not only seals, but Tufted Puffins and Common Murres.
REMOTE ALEUTIAN ISLANDS –
Kiska, Tanaga and Atka Islands
Visited by rare birds, but seldom visited by humans.
Dutch Harbor, Alaska
Bald Eagles are plentiful in Dutch Harbor, a settlement ringed by gracious mountains. This area is frequented by eagles for the abundant fish present in the harbour and for the salmon running in local streams. The island was originally inhabited by Aleut people, and the town's culture is also influenced by the Russian traders who frequented the area in search of sea otter and seal pelts.
Unga Island, Alaska
The 15-mile-long Unga Island is home to a ghost town that was once a mining village established in 1888. The last family left Unga in 1969 and now only the brilliant stalks of fireweed flowers poke out between the bleached beams and abandoned doorways of the buildings slowly being overtaken by nature.
Elfin Cove, Alaska 
Visit the small community of Elfin Cove and explore this quaint little village with its scenic boardwalk. This community is known for its sports fishing opportunities, with Bald Eagles and hummingbirds frequenting the village.   Hubbard Glacier, Alaska, USA – Cruise along Hubbard Glacier, off the coast of Yakutat, Alaska, the largest glacier in North America, with a calving front that is more than six miles wide. This glacier has been very active, with two major surges forward in 1986 and again in 2002.
Kodiak Island, Alaska 
Kodiak Island has many points of interest in and around the city of Kodiak, the first Russian settlement in Alaska: Cannery row and the boat harbor, the Baranov Museum, offering a mixture of Native, Russian and American history, and the Alutiiq Museum for an in depth look at Alaska Native culture. One can also enjoy sweeping views from Fort Abercrombie, a historic defense installation for the North Pacific during World War II or hike through a portion of the 183-acre Ft. Abercrombie State Park.
Sitka, Alaska
Sitka was the capital of Russian America until 1867 and then the first capital of Alaska. Sitka National Historical Park –known as the "Totem Park"- and the adjacent Sitka Cultural Center highlight the indigenous culture, permitting to see some of the emblematic totem poles, while the Russian Bishop's House, a National Historic Landmark, showcases the Russian involvement in Alaska.
Wildlife Watch List:
Spotted seals, Northern fur seals
Humpback and grey whales
Slatyback, Glaucous and Vega Gulls, Pelagic Cormorants, Horned and Tufted Puffins, Black-legged Kittiwakes, Northern Fulmars, Common Murres, Pigeon Guillemot, Crested Auklet, American Bald eagle
Bald Eagles
Please Note: Expedition highlights and wildlife listed here are possible experiences only and cannot be guaranteed. Your Expedition Leader and Captain will work together to ensure opportunities for adventure and exploration are the best possible, taking into account the prevailing weather, wildlife activity and/or ice conditions. Expedition Team members scheduled for this voyage are subject to change or cancellation.

The tour package inclusions and exclusions at a glance
What is included in this tour?
Items that are included in the cost of tour price.
Highly qualified expedition team with experts in their field (marine biologists, ornithologists, historians and more)
Excursions and activities, including explorations by Zodiac®
Complimentary expedition gear: Haglöfs parka for polar expeditions
Personalized service with a butler for all suites and the highest crew to guest ratio in the industry
Fine dining even in the most remote places of the planet
Comfortable amenities with the largest expedition suites at sea
Inclusive room-service, select wines, spirits and soft drinks throughout the ship
Free WIFI throughout the ship
Port Charges and Taxes
Onboard Gratuities
Exclusive partnership with The Royal Geographical Society
Whats not included in this tour.
Items that are not included in the cost of tour price.
Travel and Emergency Evacuation Insurance
Airfare, unless included
Personal items and spa services
Day 1

ANCHORAGE, ALASKA

Arrive Anchorage and check in to your included hotel.

Day 2

NOME, ALASKA, USA

Fly to Nome. Nome is located on the edge of the Bering Sea, on the southwest side of the Seward Peninsula. Modern history started in 1898 when "Three Lucky Swedes", Jafet Lindberg, Erik Lindblom and John Brynteson, discovered gold in Anvil Creek…the rush was on! In 1899 the population of Nome swelled from a handful to 28,000. Today the population is just over 3,500.

Board the Silver Wind. Join us at a Sail Away cocktail party as we depart on our spectacular Bering Sea Expedition.

Day 3

ST. MATTHEW ISLAND, ALASKA

Remote St. Matthew Island is part of the Bering Sea Reservation since 1909 – it was one of America's first wildlife refuges- and is now managed as part of the Alaska Maritime National Wildlife Refuge. From the Glory of Russia Cape in the north to Cape Upright in the southeast, the island has a length of 51 kilometers and an area of 35,700 hectares. Massive cliffs reach a height of over 300 meters in some areas. These are favored by glaucous gulls, Brünnich's Guillemots, Parakeet Auklets, and Horned and Tufted Puffins.

Day 4

ST. PAUL ISLAND, ALASKA

Saint Paul is the largest of five islands in the Pribilof Islands. These islands are in the middle of the Bering Sea between the United States and Russia. St. Paul lies 240 miles north of the Aleutian Islands, 300 miles west of mainland Alaska, and 750 air miles west of Anchorage. The city of St. Paul is the only residential area on the island. The first non-natives to 'discover' St. Paul were Russian fur-traders in the late 1780s, led by the navigator, Gavriil Pribylov. Today, this small city has one school (K-12), one post office, one bar, one small general store, and a Russian Orthodox Church that is registered as a National Historic building. In summer, this island is teeming with wildlife, including about 500,000 northern fur seals and millions of seabirds.

Day 5

DAY AT SEA

Days at sea are the perfect opportunity to relax, unwind and catch up with what you've been meaning to do. So whether that is going to the gym, visiting the spa, whale watching, catching up on your reading or simply topping up your tan, these blue sea days are the perfect balance to busy days spent exploring shore side.

Day 6

KISKA HARBOR (ALEUTIAN ISLANDS), ALASKA

Russian traders following Vitus Bering in the mid-1700s would have been some of the first non-native explorers to visit Kiska Island in the Aleutian chain. The Japanese occupied the island during WWII and relics of war have been left behind in the harbor including a Japanese two-man submarine. The occupying force of 6,000 soldiers also left a Shinto shrine behind whose remains can still be seen today. Ashore there are ptarmigans, Lapland Longspurs and Bald Eagles. At a distance the cliffs of Sirius Point can only be described as "magical" and are home to Least and Crested Auklets, Peregrine Falcons and Laysan and Black-footed Albatrosses.

Day 7

TANAGA ISLAND, ALASKA

Tanaga Island is situated in the southwest part of the Aleutian Islands. With a size of 204 square miles, this is one of the largest oceanic islands in the US. From the Bering Sea, the view of the island is impressive with Tanaga's highest point, Mount Tanaga volcano. This 5,924-foot stratovolcano last erupted in 1914. During WWII, a Navy emergency landing field was established in 1943, with office and storage buildings, a runway, small-craft pier, radio building, and mooring area among others. The site was abandoned at the end of the war in 1945.

Day 8

ATKA ISLAND, ALASKA

Part of the Aleutian Islands, Atka Island is one of the largest, at 404 square miles. The culminant point is Korovin volcano, more than 5,000 feet high. It is known to be one of the remotest spots you can find in the US. The population is composed of 87 Aleuts. The village has no post office and the only available communication mode with the outside world is a 50-watt radio transmitter. The village is backed by dramatic mountains. The houses are made of weathered board and a beautiful Russian Orthodox Church with emerald onion dome can be found among them.

Days 9-10

DUTCH HARBOR, ALASKA

Part of the outlying Aleutian Islands archipelago, which spirals out across the Bering Sea into the wilds of the Pacific, Dutch Harbor offers a dramatic backdrop and rich military history. Enjoy hikes along coastal trails to birdwatch more than 100 different species – and look on as huge clouds of cawing seabirds float on gusts of wind, filling the air with their raucous calls. Dutch Harbor is famous for its crab fishing industry – a dangerous, challenging pursuit. The Aleutian WWII Visitor Center and the Museum of the Aleutians provide extensive information on WWII in the Aleutians, prehistory, the Russian period, Unangan (Aleut) culture and recent history. A visible reminder of the Russian past is the Holy Ascension Cathedral, the oldest cruciform-style Russian Orthodox church in North America and a National Historic Landmark.

Day 11

UNGA, ALASKA

There's something slightly eerie about the incredible petrified forest that appears, frozen in time, as the waters recede at low tide. The ghostly-white fossilized trunks and scattered logs close to Unga Spit's beaches contain millions of years of crystallized history – preserved in the elaborately ringed stumps and fallen logs of the ancient forest. Believed to be the remnants of a sequoia or metasequoia forest, gigantic trees once towered on this island strung between continents. The forest eventually succumbed and was submerged and petrified by the thermal powers of volcanic activity from many millions of years ago, as the lands and seas churned and shifted during the Tertiary Period.

Unga is a ghost town on the southern end of Unga Island, once home to over 100 people originally settled by Aleuts in 1833. The name was changed to Unga in 1894. Life was challenging in Unga, and the population declined gradually over time. The post office closed in 1958, and the last family left in 1969.

Days 12-13

DAYS AT SEA

Days at sea are the perfect opportunity to relax, unwind and catch up with what you've been meaning to do. So whether that is going to the gym, visiting the spa, whale watching, catching up on your reading or simply topping up your tan, these blue sea days are the perfect balance to busy days spent exploring shore side.

Day 14

HUBBARD GLACIER, ALASKA

Hubbard Glacier is an active glacier, with a calving face that is more than six miles wide. One of the main sources for Hubbard Glacier originates 76 mi inland. It has experienced two major surges in the past 30 years. This glacier was named after Gardiner Greene Hubbard, a U.S. lawyer, financier, and philanthropist. He was the first president of the National Geographic Society.

Day 15

ELFIN COVE – POINT ADOLFUS

Elfin Cove sits snugly on the southern shore of Cross Sound, which leads in eastwards to the Inside Passage. Northwards and across the Sound from the small community lies Glacier Bay National Park and the Fairweather Mountain range. Elfin Cove is a quaint little harbor clustered with attractive timber houses built into the wooded hillsides on stilts. The population swells to about 200 during the summer months, from a rather meager 6 or so during the snowy and isolated winters. Its commercial hub consists of a Post Office, mini-Museum, a General Store, the Coho Bar and numerous sports fishing businesses. In the summer months Rufous-backed Hummingbirds visit feeders scattered around the community. On the northern tip of Chichagof Island, Point Adolphus is a well-known area for humpback whale watching.

Day 16

SITKA, ALASKA

Eagles watch over the scenery overhead, while whales and sea lions add glorious weight to the animal life that thrives and thrashes in these icy seas. With a quintet of Pacific salmon species filling the rich rivers and waterways with life, settle back to enjoy the show. Sitka was the capital of Russian America until a deal was struck in 1867, and the territory was sold to the United States, with the handover ceremony taking place here in Sitka. The native Tlingit culture is an important presence, and elaborate totem poles adorn Sitka National Historical Park.

Day 17

BEHM CANAL – MISTY FJORDS, ALASKA

Painstakingly sculpted by the slow grind of colossal glaciers, the fjords of Rudyerd Bay are some of the Inside Passage's most spectacular and humbling. Just 40 miles from Ketchikan, hordes of salmon splash in the region's streams, while basalt pillars – left behind by ancient volcanoes – puncture the slow flow of the waters. A litany of plunging waterfalls gives sheer, monolithic cliff faces added life and vitality. With crowds of pine trees and snow-tipped mountains surrounding you everywhere you look, Rudyerd Bay is one of the Misty Fjords' most precious and inspiring locations.

 

Day 18

METLAKATLA, ALASKA

Since the late 19th century, Metlakatla has been the major settlement of the Metlakatla Indian Community of the federally recognized Annette Islands Reserve, the only remaining reservation in Alaska. It is located on Annette Island, and in 2010 had 1,405 residents. In 1886, William Duncan, an English tannery employee and lay member of the Church Missionary Society, along with a devoted group of Tsimshian followers, decided to leave his home village in British Columbia. The group arrived in 1887 and built a settlement laid out in a grid pattern like a European town. They named the town New Metlakatla, after the town they had left behind, but later dropped the "New."

Day 19

CRUISE THE INSIDE PASSAGE

Navigate through the intricate outlays of staggering  scenery, threading a needle between craggy, snow-dusted islands. To cruise this 500-mile stretch of Northwest beauty is to sail through a living work of natural art – with perfectly sculpted mountains soaring from the shoreline, and clutches of islands scattered across the dark waters with delicate attention to detail. A common sailing route due to its calm sheltered waters, gorgeous natural set pieces constantly play out here – whether it's killer whales accompanying you through the breathtaking icy passages, harbor seals catching a break on floating hunks of ice, or wisps of cloud clinging to distant mountain peaks.

Day 20

ARRIVE VANCOUVER, B.C., CANADA - DISEMBARK

Disembark. Overnight Hotel Provided.

Boasting mountains, sea, culture, art and so much more, many cities claim to have it all, but few can back it up like Vancouver. Offering all of the creature comforts of an ultra-modern, worldly metropolis – even downtown has a hint of mountain-freshness to its air – and part of Vancouver's appeal is how easily you can swap the skyscrapers for whale-filled oceans and mountain-punctured skies.

Day 21

DEPART FOR HOME
Silver Wind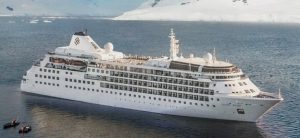 After extensive refurbishment,
Silver Wind is the most spacious
and comfortable ice class vessel in expedition cruising. Her large suites, her destination itineraries and her unparalleled service make her truly special. Her four dining options will tantalize your taste buds and as 80% of her suites include a veranda, watching a breaching whale or a few cavorting penguins has never been so personal. Broad sweeping decks with multiple open spaces and a swimming pool complete what is surely the most distinctive expedition ship sailing today. A limited number of guests in polar waters, mean that Silver Wind has the highest space to guest and crew to guest ratios in expedition cruising. With her 16 zodiacs, 10 kayaks, possibilities are almost limitless with ship-wide simultaneous explorations. Finally, a team of up to 22 passionate and dedicated expedition experts are always at hand to ensure your voyage is enhanced every step of the way.
GUESTS: 274
CREW: 239
LENGTH: 514.14 Feet / 156.7 Meters
SUITES
Silversea's Oceanview suites are some of the most spacious in cruising, and all include the services of a butler. Select your suite and Request a Quote – guests who book early are rewarded with the best fares and ability to select their desired suite.
Owner's Suite
This stylish apartment offers the superlative in levels of space, comfort and service on board. A perfect mix of expedition experience with luxury lifestyle. Available as a one-bedroom configuration or as two bedroom by adjoining with a Vista Suite.
Grand Suite
Expertly designed and exquisitely appointed. The ideal space for sharing stories with fellow explorers and new friends. With enough space to roam both in and outside, this suite is perfect relaxing and recounting the highlights of your day. Available as a one-bedroom configuration or as two-bedroom by adjoining with a Veranda Suite.
Royal Suite
Stately. Commanding and majestic. Perfect for relaxing after a days' exploring and looking through your photos. With lectures being streamed live to your room, this is the pinnacle of good living at sea. Available as a one-bedroom configuration or as two-bedroom by adjoining with a Veranda Suite.
Silver Suite
Stylish and sophisticated with larger verandas, excellent for taking pictures and bird-watching. Situated midship, this suite is perfection in design and comfortable living. A huge walk in wardrobe, a beautiful marbled bathroom and a spacious living area completes the picture. Silver Suites accommodate three guests.
Medallion Suite
With a room configuration that favors watching the sun rise from the comfort of your bed and losing yourself in the mesmerizing seascapes, this suite is the perfect answer to adventure cruising. A large walk-in wardrobe, and an expansive living make the Medallion Suite a your home away from home on the high seas. Medallion Suites accommodate three guests.
Deluxe Veranda Suite
A Silversea signature, with a preferred central location, the Veranda Suite is spacious and welcoming. Floor-to-ceiling glass doors open onto a furnished private teak veranda from where you can contemplate anything from the midnight sun to an Antarctic sunrise. The Deluxe Veranda Suite offers preferred central location with identical accommodation to a Veranda Suite.
Veranda Suite
A Silversea signature, the Veranda Suite is spacious and welcoming. Floor-to-ceiling glass doors open onto a furnished private teak veranda from where you can contemplate anything from the midnight sun to an Antarctic sunrise. Some Veranda Suites accommodate three guests (Suites going from 505 to 510, and from 605 to 610).
Vista Suite
Your home away from home while you embrace the intrepid explorer within. The suite's seating area has plenty of room to relax while you go over your notes, ready for the next adventure. Large picture windows frame panoramic ocean views, ideal for appraising the local wildlife.
RESTAURANTS
Discover our collection of on-board venues where you'll enjoy spending time with like-minded travelers and of course, our personalized all-inclusive service.
SILVER WIND DINING OPTIONS:
4 RESTAURANTS
The Grill
Soft breezes and ocean views beckon at the Grill, especially as the sun goes down when cruise guests gather for cocktails at the outdoor bar and talk about the day's events.
La Terrazza
Authentic Italian recipes and the freshest, sustainable ingredients come together in this restaurant at sea.
The Restaurant
Enjoy Continental and regional specialties, as well as sweeping ocean views in our main dining room.
La Dame
La Dame features a menu of seasonally inspired dishes prepared with the freshest locally sourced ingredients.
DECK PLAN –