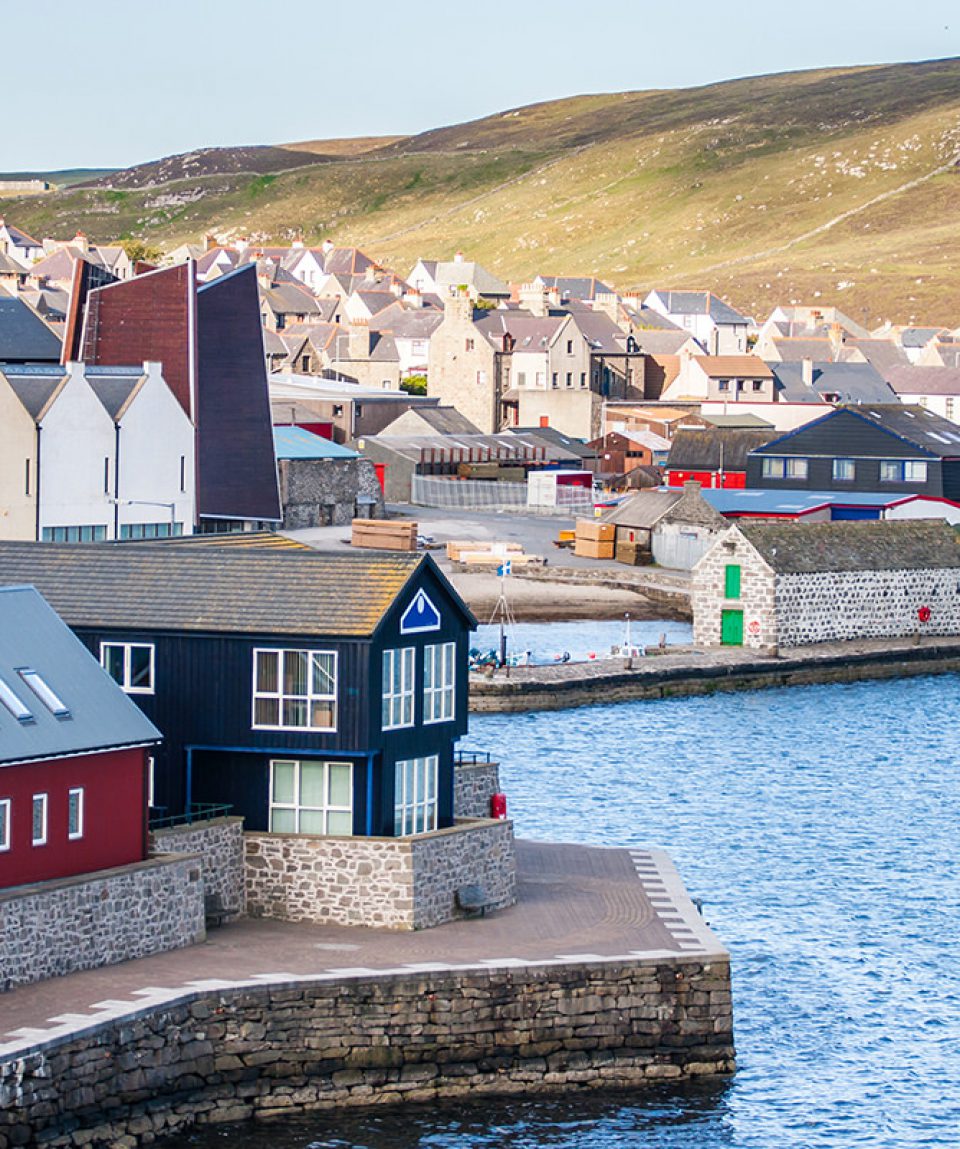 DUBLIN to REYKJAVIK – Expedition Cruise to Scotland and Iceland
DATE: 2020 – MAY 29-JUNE 10
DURATION: 13 DAYS/12 NIGHTS
EMBARK: DUBLIN, IRELAND
DISEMBARK: REYKJAVIK, ICELAND
SHIP: Silver Cloud Expedition
FROM: $8,910*
* After 10% Early Payment Savings
Limited Time – Free Economy or Reduced Rate Business Class Airfare.
Pre- and Post-Cruise tours are available.

All about the DUBLIN to REYKJAVIK – Expedition Cruise to Scotland and Iceland.
The home of the brave requires no foreword. A windswept land of moors and castles, bloody history and rugged beauty, the Scottish Isles will enchant even the most jaded traveler. Legends keep the history alive here, fitting as the next stop on your itinerary, Iceland, is where storytelling takes on a new meaning. Vivid, robust and above all believable, welcome on a journey where folklore is king. Observe flocks of Atlantic Puffins and Arctic Terns in the stunning Nordic scenery, big, bold, breathtaking and beautiful.
Experience how different and yet how beautiful three countries can be on this journey through Scotland, the Faroe Islands and Iceland. We will sail from Ireland's capital to Iceland's capital, Dublin to Reykjavik, with stops in Scotland and the Faroe Islands. The voyage starts with Iona and Lunga in Scotland and seeing the UNESCO World Heritage site of St. Kilda. Via the Orkneys and Shetland Islands with their UNESCO World Heritage Sites we head for the Faroe Islands and Iceland, looking for puffins, gannets and guillemots. In Iceland there will be time to explore the volcanic landscapes and to watch for whales. Throughout the voyage, learn about the history, geology, wildlife and botany of these naturally beautiful locations from lecture presentations offered by your knowledgeable onboard Expedition Team.
Voyage Highlights:
Iona Abbey, Scotland – 
See the idyllic setting of one of Scotland's most spiritually and architecturally significant monasteries, with original architectural components dating as far back as the 12th century and history dating back to 563 AD. This is the site of the creation of the Book of Kells, a famous illuminated manuscript dating back to 800 AD.
Torshavn, Faroe Islands – 
This is the capital city of the rugged, beautiful subpolar Faroe Islands. Walk through the quaint Nordic streets of the old city and visit Kirkjubøur, site of the 12th century Saint Olav's Church.
Akureyri, Iceland –
Akureyri is the gateway to Lake Myvatn (Midges Lake). The lake is part of a protected nature reserve and many birds (including thirteen species of ducks) frequent the surrounding wetlands. Nature's power is plainly displayed in Namafjall's geothermal springs, as well as on a walk along the lake's shore onto some pseudo-craters, and through the massive, often unusual lava formations of Dimmuborgir.
Vigur, Iceland – 
Visit tiny Vigur to see the life of Icelandic eiderdown collectors, and observe Atlantic Puffins and Artic Terns as we take an invigorating nature walk.
Cultural Highlight:
Visit Iona Abbey and other stately and remarkable historic cathedrals and ancient churches.
Wildlife Watch List:
Shore and seabirds: Northern Gannets, Manx Shearwaters, Black, Common and Brünnich's Guillemots, Razorbills, Great Cormorants, and Common Shags, Black-legged Kittiwakes, Atlantic Puffins, Arctic Terns and European Storm Petrels, Eurasian Oystercatchers and several gull species
Land birds: Short-eared Owls, Common Kestrels and Peregrine Falcons, Meadow Pipit
Marine mammals: humpback and Minke whales, grey seal, common seal
Expedition highlights and wildlife listed here are possible experiences only and cannot be guaranteed. Your Expedition Leader and Captain will work together to ensure opportunities for adventure and exploration are the best possible, taking into account the prevailing weather and wildlife activity. Expedition Team members scheduled for this voyage are subject to change or cancellation.

---
The tour package inclusions and exclusions at a glance
What is included in this tour?
Items that are included in the cost of tour price.
All meals
Beverages, open bar, beer, wine, liquor
Room service
Butler service
All excursions
Expedition leaders and guest speakers
Gratuities to ship crew.
Whats not included in this tour.
Items that are not included in the cost of tour price.
Pre- and Post-cruise tours
Travel Insurance
Air Fare (Unless Free Air is available)
Day 1

DUBLIN, IRELAND - EMBARK

Arrive a day or two early to avoid travel problems and see something of Dublin and Ireland.

Ask any Dubliner what's happening and you may hear echoes of one of W. B. Yeats's most-quoted lines: "All changed, changed utterly." No matter that the decade-long "Celtic Tiger" boom era has been quickly followed by the Great Recession—for visitors Dublin remains one of Western Europe's most popular and delightful urban destinations. Whether or not you're out to enjoy the old or new Dublin, you'll find it a colossally entertaining city, all the more astonishing considering its intimate size.

Day 2

IONA AND LUNGA, SCOTLAND

With a population of 120 residents, Iona is Located off the Southwest of Mull. The island is 3 miles long and 1.5 miles wide but draws in thousands of visitors each year due to its natural beauty and historical interest. Saint Columba and his fellow monks landed here in 563. This beautiful stretch of coastline brings out the true beauty of Iona facing onto the Gulf Stream that gives the island its mild climate.

The stunning Isle of Lunga is the largest island in the Treshnish archipelago. With volcanic origin the isle was populated until the 19th Century, and remains of black houses can be seen around this magnificent coastal jewel. Abundant plant life and exotic birdlife are now the main inhabitants of the area. Fortunate visitors view the magnificent array of birds, especially the great puffins that breed on the islands plateau. One can sit within just a few feet away without disturbing the avian ambassador's peace.

Day 3

MALLAIG, SCOTLAND

The thriving port of Mallaig is situated on the North West coast of Scotland. A vibrant fishing port, its remote location makes it a perfect getaway to this quiet area. Walks around the town present magnificent views over the picturesque harbour and across Loch Nevis to Knoydart. The well-known Jacobite steam train that was featured in the Harry Potter movies follows the wonderful road to the isles that ends at Mallaig.

Day 4

PORTREE- ISLE OF SKYE

The Isle of Skye ranks near the top of most visitors' priority lists: the romance of Prince Charles Edward Stuart, known as Bonnie Prince Charlie, combined with the misty Cuillin Hills and their proximity to the mainland all contribute to its popularity. Today Skye remains mysterious and mountainous, an island of sunsets that linger brilliantly until late at night and of beautiful, soft mists. Much photographed are the really old crofts, one or two of which are still inhabited, with their thick stone walls and thatch roofs.

Day 5

ST. KILDA, SCOTLAND

St Kilda is a remarkable uninhabited archipelago some 40 nautical miles beyond the Outer Hebrides. The stunning cliffs and sea stacks are home to the most important seabird breeding colony in northwest Europe. St Kilda is one of the few places in the world to have received dual world heritage status from UNESCO in recognition of its natural heritage and cultural significance. Village Bay on the island of Hirta once supported a population of over 200, but the last islanders left in the 1930s.

Day 6

KIRKWALL - ORKNEY

In bustling Kirkwall, the main town on Orkney, there's plenty to see in the narrow, winding streets extending from the harbor. The cathedral and some museums are highlights.

Day 7

LERWICK SHETLAND ISLANDS – NOSS ISLAND

Founded by Dutch fishermen in the 17th century, Lerwick today is a busy town and administrative center. Handsome stone buildings—known as lodberries—line the harbor; they provided loading bays for goods, some of them illegal. The town's twisting flagstone lanes and harbor once heaved with activity, and Lerwick is still an active port today. This is also where most visitors to Shetland dock, spilling out of cruise ships, allowing passengers to walk around the town.

Exploring the sandstone cliff faces of the Isle of Noss will reveal ledges loaded with gannets, puffins, guillemots, shags, kittiwakes, Razorbills, fulmars and Great Skuas. The island was recognized as a National Nature Reserve in 1955 and has one of Europe's largest and most diverse seabird colonies. Sheep have grazed the inland hillsides of Noss since the late 1800s and early 1900s when around twenty people lived on the island to manage the sheep farm. Along with the sheep, shaggy Shetland ponies graze the windblown slopes of Noss.

Day 8

TORSHAVN - FAROE ISLANDS

More than 600 miles (nearly 1,000 kilometers) from Denmark's west coast lie the Faroes, a triangle of eighteen windswept islands, seventeen of which are inhabited. Only 48,500 people plus some 70,000 sheep roam these remote lands. Much of the islands' heritage reflects a medieval past, beginning with the arrival of farmers from western Norway who settled here in the 9th century. Evidence of this Scandinavian heritage is preserved through centuries of isolation; ancient structures can still be seen in villages clustered around old churches.

Day 9

VESTMANNA - FAROE ISLANDS

The Vestmanna bird cliffs are near vertical, volcanic cliffs that rise steeply out of the ocean to a height of over 600 meters. They are impressively covered with innumerable bird nesting sites as well rare and hardy vegetation. Literally tens of thousands of seabirds can be seen soaring along the cliffs, sitting on nests as well as swimming across the water. Species include numerous kittiwakes, Common Guillemots, Black Guillemots and the endearing Atlantic Puffin.

Day 10

AT SEA

Enjoy a relaxing day at sea.

DAY 11

AKUREYRI - ICELAND

Akureyri, called the Capital of the North is the second largest urban area in Iceland, and a lively one at that. Hemmed by the 60-km (37-mile) long Eyjafjörður, Akureyri is sheltered from the ocean winds and embraced by mountains on three sides. Late 19th-century wooden houses impart a sense of history, and the twin spires of a modern Lutheran church rising on a green hill near the waterfront, provide a focal point. To the south of Akureyri is the pyramid-shape rhyolite mountain Súlur. Beyond it is Kerling, the highest peak in Eyjafjörður District.

DAY 12

VIGUR ISLAND - ICELAND

Vigur Island is a little more than a mile (1.6 km) in length and about 450 yards (412 m) wide. This green oasis punctuates the waters of the Ísafjarðardjúp fjord east of the town of Isafjordur. The island is home to a single farming family and has some meticulously preserved historical landmarks including Iceland's only windmill, built in 1840 and used until 1917 for grinding imported wheat from Denmark; and a 200-year-old rowing boat, which is still in use to ferry sheep to the mainland. Summer is the best time to see large numbers of Atlantic Puffins, Arctic Terns and Black Guillemots.

DAY 13

REYKJAVIK - DISEMBARK

Sprawling Reykjavík, the nation's nerve center and government seat, is home to half the island's population. On a bay overlooked by proud Mt. Esja, with its ever-changing hues, Reykjavík presents a colorful sight, its concrete houses painted in light colors and topped by vibrant red, blue, and green roofs.

Great Tours of Iceland are available after your cruise.
SILVER CLOUD EXPEDITION
After extensive refurbishment, Silver Cloud is the most spacious and comfortable ice class vessel in expedition cruising. Her large suites, her destination itineraries and her unparalleled service make her truly special. Her four dining options will tantalise your taste buds and as 80% of her suites include a veranda, watching a breaching whale or a few cavorting penguins has never been so personal. Broad sweeping decks with multiple open spaces and a swimming pool complete what is surely the most distinctive expedition ship sailing today. A limited number of guests in polar waters, mean that Silver Cloud has the highest space to guest and crew to guest ratios in expedition cruising. With her 16 zodiacs, 10 kayaks, possibilities are almost limitless with ship-wide simultaneous explorations. Finally, a team of up to 22 passionate and dedicated expedition experts are always at hand to ensure your voyage is enhanced every step of the way.
GUESTS: 254
CREW: 223
LENGTH: 514.14 Feet / 156.7 Meters
SUITES
Silversea's oceanview suites are some of the most spacious in cruising, and all include the services of a butler. Select your suite and Request a Quote – guests who book early are rewarded with the best fares and ability to select their desired suite.
Owner's Suite
This stylish apartment offers the superlative in levels of space, comfort and service on board. A perfect mix of expedition experience with luxury lifestyle. Available as a one-bedroom configuration or as two bedroom by adjoining with a Vista Suite.
Grand Suite
Expertly designed and exquisitely appointed. The ideal space for sharing stories with fellow explorers and new friends. With enough space to roam both in and outside, this suite is perfect relaxing and recounting the highlights of your day. Available as a one-bedroom configuration or as two-bedroom by adjoining with a Veranda Suite.
Royal Suite
Stately. Commanding and majestic. Perfect for relaxing after a days' exploring and looking through your photos. With lectures being streamed live to your room, this is the pinnacle of good living at sea. Available as a one-bedroom configuration or as two-bedroom by adjoining with a Veranda Suite.
Silver Suite
Stylish and sophisticated with larger verandas, excellent for taking pictures and bird-watching. Situated midship, this suite is perfection in design and comfortable living. A huge walk in wardrobe, a beautiful marbled bathroom and a spacious living area completes the picture. Silver Suites accommodate three guests.
Medallion Suite
With a room configuration that favors watching the sun rise from the comfort of your bed and losing yourself in the mesmerizing seascapes, this suite is the perfect answer to adventure cruising. A large walk-in wardrobe, and an expansive living make the Medallion Suite a your home away from home on the high seas. Medallion Suites accommodate three guests.
Deluxe Veranda Suite
A Silversea signature, with a preferred central location, the Veranda Suite is spacious and welcoming.Floor-to-ceiling glass doors open onto a furnished private teak veranda from where you can contemplate anything from the midnight sun to an antarctic sunrise. The Deluxe Veranda Suite offers preferred central location with identical accommodation to a Veranda Suite.
Veranda Suite
A Silversea signature, the Veranda Suite is spacious and welcoming. Floor-to-ceiling glass doors open onto a furnished private teak veranda from where you can contemplate anything from the midnight sun to an antarctic sunrise. Some Veranda Suites accommodate three guests (Suites going from 505 to 510, and from 605 to 610).
Vista Suite
Your home away from home while you embrace the intrepid explorer within. The suite's seating area has plenty of room to relax while you go over your notes, ready for the next adventure. Large picture windows frame panoramic ocean views, ideal for appraising the local wildlife.
RESTAURANTS
Discover our collection of onboard venues where you'll enjoy spending time with like-minded travellers and of course, our personalized all-inclusive service.