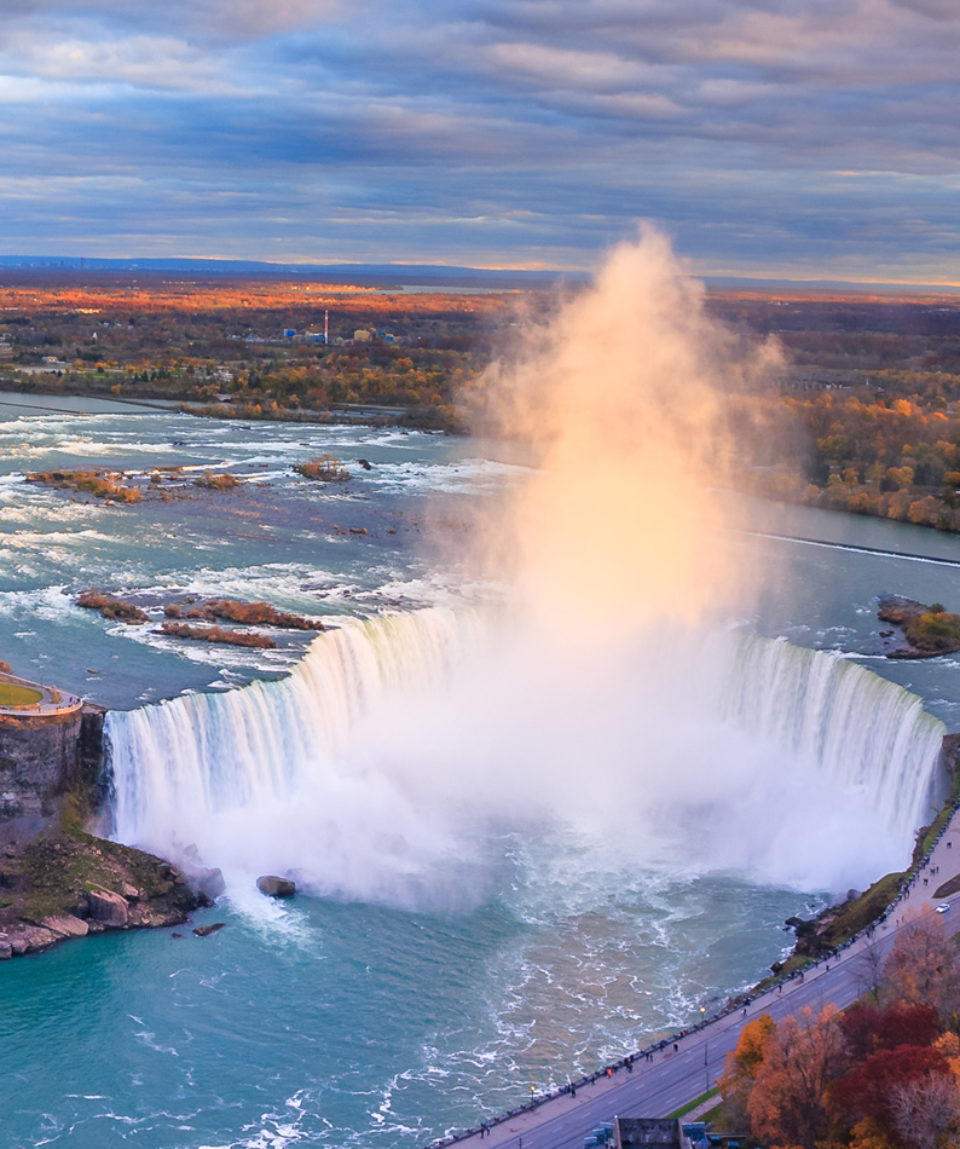 GREAT LAKES SPLENDOR CHICAGO – TORONTO
DATES: 2022: JUL 2, 4*, 11*, 13, 20, 22*, 29*, 31 | AUG 7, 9*, 16*, 18, 27* | SEP 5, 14*
 2023: MAY 6*, 15, 17*, 24* | JUN 4*, 13, 22*, 30 | JUL 1, 9*, 10*, 18, 19, 27,* 28* | AUG 5, 6, 14*, 15*, 24 | SEP 2*, 11, 20*
2024: JUN 20, 29* | JUL 8, 17*, 26 | AUG 4*, 13, 22*
DURATION: 11 DAYS/10 NIGHTS
EMBARK: CHICAGO, IL, USA
DISEMBARK: TORONTO, ON, CANADA
*REVERSE ITINERARY
SHIP:  OCEAN VOYAGER, OCEAN NAVIGATOR
FROM: $4,299 Plus $359 Port Charges

All about the GREAT LAKES SPLENDOR CHICAGO – TORONTO.
Dive into North America's maritime legacy on board the Victory I or Victory II. Your vacation begins as we prepare to set sail on a Great Lakes adventure, stopping at Sault Ste. Marie, Mackinac Island and other intoxicating ports along the way. We invite you to indulge in relaxation, engage in experience and cultivate the soul on this unforgettable journey.
HIGHLIGHTS:
Chicago
Manitoulin Island

Lake Michigan

Lake Huron

Niagara Falls
Mackinac Island

Cleveland, OH
Lake Ontario
The tour package inclusions and exclusions at a glance
What is included in this tour?
Items that are included in the cost of tour price.
Accommodations aboard ship
Included shore excursions
Onboard meals and entertainment
Pre-cruise hotel
Transfer from pre-cruise hotel to ship
House beverages, including liquor, wine, beer and soft drinks
Unlimited Wi Fi
Expert guides and lecturers.
Whats not included in this tour.
Items that are not included in the cost of tour price.
Gratuities for ship staff and any shore excursion personnel, such as tour guides or bus drivers.
Airfare
Port Charges ($359)
Travel insurance
Post-cruise hotel, tours or transfers
Day 1

ARRIVE CHICAGO

Enjoy An included hotel stay in Chicago. The evening allows time to become acquainted with the city. For your convenience, our Hospitality Desk will be located in the hotel, and our friendly staff can assist with everything from general questions about the upcoming voyage to reservation of premium experiences. Representatives will be available to provide suggestions for dining, entertainment and sightseeing options to maximize your time here.

Pre- and Post-cruise arrangements are available to suit your interests.

Day 2

EMBARK IN CHICAGO, IL

Bold, brazen and distinctly American, Chicago has personality to spare. From our embarkation point at Navy Pier to towering skyscrapers to regional cuisine and a quirky dialect, this city represents the heart and soul of the Midwest. Chicagoans are easy to recognize and quick with a smile and a lighthearted quip. Shopping on the Magnificent Mile is an adventure to remember, and the locals know the hidden mom-and-pop gems serving the best deep-dish pizza, Italian beef and signature Chicago dogs.

Day 3

SCENIC SAILING ON LAKE MICHIGAN

Relax and enjoy the view on your own time on this peaceful lake cruising day. Sip a midmorning consommé, breathe in the fresh lake air on the upper deck, share convivial conversation with other guests or delve into a captivating book as you look forward to yet an- other astounding sunset on the water.

Day 4

MACKINAC ISLAND, MI

Trapped in time and surrounded by staggeringly beautiful landscapes, Mackinac Island centers the spirit and soothes the soul. Settle into the tranquil pace of this treasured destination on a tour by horse-drawn carriage. Fill up on fresh, local flavor with a lunch to remember at the island's legendary Grand Hotel. After- ward, let your gaze lazily wander across the stunning vistas from its colossal porch – the world's largest.

One Included and 2 Premium Shore Excursions available.

Day 5

SAULT STE. MARIE, MI

A city divided presents duality in experience; Sault Ste. Marie, MI, and ON, bridged together by name and commerce, are diverse waterfront communities that harbor a flood of opportunity. Culture beats through street veins that connect these harbors to the distinctly different North American countryside beyond each border. Join the included tour, and admire the view from the Soo Locks observation deck, or peer into the past in the preserved fur traders' settlement homes on Water Street. Drink in the atmosphere, and encounter life in Sault Ste. Marie.

One Included and 1 Premium Shore Excursions available.

Day 6

LITTLE CURRENT/MANITOULIN ISLAND, ON

The raw beauty of Georgian Bay leads to the world's largest freshwater island – Manitoulin – featuring picturesque granite outcrops and rolling farmland. In its largest town, Little Current, indigenous life and legend meld with European history, with Immaculate Conception Church and its distinctive tepee-like architecture as a symbol. Venerated rhythms of the ages come to life in the talented hands and feet of Native drummers and dancers on an island considered sacred by the native Anishinaabe people.

Day 7

SCENIC SAILING ON LAKE HURON

Today we slip our moorings to survey the sapphire canvas of a boundless empire. Scenic sailing invites visitors to navigate the day as we cruise through the second- largest arena of inland sea in America's Great Lakes. Engage in laissez faire, and curl up with a nautical novel on the deck as the rhythmic slap of spray keeps pace.

Day 8

DETROIT, MI

There's no better place than the Motor City to choose an optional premium experience to explore the captivating history of the automotive industry – and so much more – at The Henry Ford. Be astounded by the museum's vast and varied artifacts of American heritage.

The extraordinary exhibits chronicle the lifespan of a nation. All guests may choose the included excursion to the Detroit Institute of Arts and its 100-plus galleries, the Charles H. Wright Museum of African American History, the West Canfield Historic District and other city highlights.

One Included and 3 Premium Shore Excursions available.

Day 9

CLEVELAND, OH

Step off the ship onto what some call America's "North Coast" and discover why Clevelanders are so fiercely proud of their home. The reinvented city reverberates with vitality and a cool new atmosphere. Expand your mind at the world-class Cleveland Museum of Art, with over 45,000 works to explore. You can also feel the backbeat at the museum devoted to one of America's finest gifts to the world – the Rock & Roll Hall of Fame. An optional premium experience to Geauga County of-fers a glimpse into a simpler way of life with a visit to an Amish home for a traditional wedding feast.

One Included and 2 Premium Shore Excursions available.

Day 10

NIAGARA FALLS (PORT COLBORNE), ON

Begin your day in breathtaking Niagara Falls, which attracts millions of visitors each year. An optional pre-cruise premium experience takes you to the heart of its splendor for a Hornblower catamaran ride into the mist. Afterward, take lunch for a spin in the rotating Skylon Tower, followed by a tasting at local winery and shopping at Niagara-on-the-Lake. Deluxe motorcoaches will transport guests a short distance to the ship in Port Colborne.

Four Premium Shore Excursions available.

Day 11

TORONTO, ON

As the journey concludes, there are other opportunities for you to take in the town. Enjoy the city at your leisure, or consider a post-cruise experience.

Ever-expanding Toronto is a gift to the senses. It's become a canvas for the many artisans who've made it home and taken every opportunity to captivate uniqueness and beauty throughout its core. A quirky amalgam of culture flows freely through every inch of adventure throughout the metropolis. From freshness in farmers' markers to boldness of cityscape, each visitor will certainly fall in love with a little piece of this smashing destination.

Post-Cruise arrangements are available to suit your interests.
VICTORY 1 & 2
OCEAN VOYAGER & OCEAN NAVIGATOR

Agile and Elegant Small Ships, Perfectly Suited to Coastal Cruising
REFINED, SMALL SHIP EXPERIENCES
The indisputable joy of sailing is brought to life on the OCEAN VOYAGER and OCEAN NAVIGATOR, agile small ships that easily navigate canals and locks, tranquil bays, and hidden ports where larger ships dare not go. Onboard, fresh, modern design tips its hat to our maritime past as spacious, open-air lounges, inviting dining venues, and generous windows ensure you never miss a chance to savor the view.
Classic private staterooms and elegant public spaces make the OCEAN VOYAGER and OCEAN NAVIGATOR feel like home away from home. Find comfort and peace of mind with electronic safes and individual climate control in each cabin. It's easy to unwind in provided robes and slippers, premium mattresses and 100% Egyptian cotton bedding. Keep up to date – or just entertained– with your in-room flat-screen television. Personal service and daily housekeeping caters to your preferences.
INTUITIVE & ATTENTIVE SERVICE
With a caring crew of 90 pampering no more than 200 guests, you'll feel at home from the moment you step on board. Whether it's a favorite cocktail served to you on deck, hot coffee delivered to your room,  or the delicate chocolate on your pillow ensuring sweet dreams, serving you is our pleasure. Throughout the ship, "free flowing" beverages are available 24 hours a day and 24-hour room service is just a phone call away.
ONBOARD SPECIALISTS & INCLUDED EXCURSIONS
Aboard the OCEAN VOYAGER and OCEAN NAVIGATOR, you'll often travel in the company of engaging specialists focusing on areas such as: marine biology, naval history, ornithology and geology who share their expertise freely in presentations and impromptu discussions throughout your journey. In port, shore excursions with knowledgeable local guides provide meaningful opportunities to uncover the rich history, unique wildlife, and fascinating cultures of the destinations you visit.
Fast Facts:
Date Launched/Rebuilt: 1995/2015
Length: 286 ft
Beam: 50 ft
Draft: 13.5 ft
Tonnage: 4954 t
Cruise Speed: 12 knots
Total Staff: 90
Passenger Capacity: 200
Registry: Bahamas
Mast Height: 197 ft
Onboard Amenities:
Premium mattresses | 100% Egyptian cotton bedding
In-room electronic safe
Individual climate control
LCD flat-screen television (satellite)
Hair dryer and make-up mirror
Alarm clock
Ensuite telephone
24-hour room service
Bottled mineral water, replenished daily
"Free flow" beverage service
Complimentary unlimited WiFi
Daily housekeeping, nightly turndown
Certified medical doctor on board
Salon on board
DECK PLANS and CABINS
All accommodations are air-conditioned and fitted with TV, telephone, hairdryers, mini-fridge, central music, and public address system and safe boxes. The fully equipped bathrooms are finished with marble.
OWNER'S SUITE: This ocean-view suite boasts sweeping views, interior and exterior entrances, a semi-private terrace, one queen bed and one sofa-bed, a sitting area, a complimentary mini bar (restocked daily), an in-room safe, evening canapés, complimentary laundry service and fresh fruit daily.
335 sq. ft.
Semi-private terrace
Queen bed
Mini refrigerator
Interior and exterior entrances
Triple accommodation
Furnished sitting area with a sofa-bed and dining table
Deck 3
Category AA Stateroom: Enjoy an ocean view with direct access to the open-air deck and outdoor seating.
161 sq. ft.
Direct access to the open-air Promenade Deck
Queen bed or two single beds
Mini refrigerator
Writing desk
Deck 4
Category A Stateroom: This spacious ocean-view stateroom offers three windows from which to take in the ever-changing landscape.
185 sq. ft.
Queen bed or two single beds
Writing desk
Deck 3, Staterooms 349 and 350 and Staterooms 303 and 304
Category B Stateroom: This ocean-view stateroom provides sweeping panoramic views.
146 sq. ft.
Queen bed or two single beds
Deck 3
Staterooms 320, 322, 345 and 346 have fixed twin beds, and are not convertible into a double or queen bed.
Category C Stateroom: Enjoy your ocean view in this elegant stateroom.
152 sq. ft.
Queen bed or two single beds
Decks 2 and 3
Staterooms 211 and 213 are connecting
Staterooms 347 and 348 have fixed twin beds, and are not convertible into a double or queen bed.
Category D Stateroom: This ocean-view stateroom provides the perfect sanctuary.
158 sq. ft.
Queen bed or two single beds
Deck 1
Staterooms 103 and 104 have fixed twin beds, and are not convertible into a double or queen bed.
Category E Stateroom: Relax in the comfort of this ocean-view stateroom.
160 sq. ft.
Queen bed
Deck 1
Staterooms 101 and 102 have fixed queen beds.
DECK PLAN –