All about the GREECE & TURKEY – ROUND TRIP ATHENS.
Bookended by the beauty of Athens, this voyage weaves in history, majesty and myth. Crete's pastel-colored houses open the voyage, followed by the pretty harbor of Rhodes and the exuberance of Marmaris. Ephesus' immense ancient city is just a stone's throw from next stop Kusadasi. Follow on with an overnight in Istanbul and a Dardanelles cruise. Then it's back to Greece for your final two stops: Thessaloniki and Mykonos.

The tour package inclusions and exclusions at a glance
What is included in this tour?
Items that are included in the cost of tour price.
All meals
Beverages, open bar, beer, wine, liquor
Room service
Butler service
Included excursions in each port
Cruise Coordinator, entertainment and guest speakers
Gratuities to ship crew
Unlimited Free Internet
Whats not included in this tour.
Items that are not included in the cost of tour price.
Pre- and Post-cruise tours
Travel Insurance
Air fare, unless included
Day 1

ATHENS, GREECE – EMBARKATION IN PIRAEUS

We strongly recommend arriving at least one day early in order to avoid complications which can arise due to flight delays, or other issues. We are happy to make arrangements, including multi-day explorations of Athens and Greece.

A city of legend, civilization and enduring culture, Athens is a majestic and magical urban sprawl. Extraordinary elegance and grace combine with grit and graft in Greece's capital, where highways encase ruins from antiquity, and gleaming museums and galleries stand beside concrete sprayed with edgy street art. These contrasts enhance and elevate the wonders of this 2,500-year-old city, however, which can count notable contributions to philosophy, drama and democracy, among its global legacy. The majestic ancient citadel of the Acropolis dominates an elevated platform and is a constant presence as you explore the city. The wonderful remains of the columned temple of the Parthenon – which date back to the 5th century BC – stand here, representing the pinnacle of classical architecture.

Day 2

 AGHIOS NIKOLAOS, CRETE

Set on the east of the Greek island Crete, Aghios Nikolaos is a place of legend and luxury. Pastel-colored houses jostle attractively around the pretty harbor and inky lake, while busy restaurants and cafes spill out onto its lively waterfront.

Day 3

RHODES, GREECE

With an endless sun-soaked season, earthy history and vibrant culture, the island of Rhodes has it all. At the crossroads between continents, and sandwiched between Crete and Turkey's coastline, Rhodes has swayed between many mighty civilizations throughout its tumultuous history.

Day 4

MARMARIS, TURKEY

Marmaris boasts beachside buzz and reams of ancient history. The city itself is a lively affair, with a scenic old town that hums with holidaymakers. Head into the city, to explore a tight-knit knot of streets where drinks are shared and music blares.

Day 5

KUSADASI, TURKEY

Explore the towering columns, and storied remains of Ephesus – one of the most spectacular cities left by the Ancient Greeks. Kusadasi welcomes you to the Turkish coastline and is your base for exploring these majestic remains, which sit just 10 miles inland from the port. The Ephesus UNESCO World Heritage Site is a true archaeological gold mine, and an amazingly well-preserved site – once home to 150,000 people.

Day 6

DIKILI (IZIMIR), TURKEY

Arrival in Dikili is like arriving in an Aegean postcard. Not only does it boast blue flag beaches, limpid turquoise seas and healing waters (the town's thermal springs are world famous), but a good deal of historical texture as well. This will come as great news for history fans.

Days 7-8

ISTANBUL, TURKEY

A chaotic, colossal collision of east and west – start your day in Europe and end it in Asia, all without breaking a sweat. An army of narrow minarets puncture the skyline, while the soaring towers of palaces and labyrinths of bazaars – where bargains are the reward for brave hagglers – fill up this dynamic city of 15 million people. With a rich portfolio of Byzantine and Ottoman architecture, Istanbul enjoys one of the world's most dynamic skylines and has an intense, infectious energy.

Day 10

THESSALONIKI, GREECE

Thessaloniki has seen the rise and fall of many civilizations: Macedonian, Hellenic, Roman, Byzantine, Ottoman, and that of the Jews and the modern Greeks. Each of its successive conquerors has plundered, razed, and buried much of what went before.

Day 11

MYKONOS, GREECE

Indulge in idyllic island life, as you take your fill of superb foods and wines, and soak in endless views of sweeping turquoise seascapes and pretty whitewash buildings. Mykonos has managed to retain the enduring, exclusive allure that first drew celebrities like Brigitte Bardot to its star-studded shores.

Day 12

PIRAEUS - ATHENS - DISEMBARK

Transfer to Athens airport, or add tours to learn more of this magic land.
Silver Spirit
SILVER SPIRIT

With one of the highest space to guest ratios in the business and eight superlative luxury dining options, Silver Spirit offers its guests one of the most complete cruise experiences available. Spacious decks leave plenty of room for relaxation, yet the cozy niches make sure that there is something for everyone. Meet like-minded friends; enjoy first class dining and relax in what is possibly the best place between sea and sky.
Refurbished and augmented in 2018, Silver Spirit is today our largest ship. Her guest capacity of 608, her large, open spaces, her many dining options and her all-suite accommodation make her a modern answer for ultra-luxury cruising.
PUBLIC SPACES
Arts Café

Hosting various, exciting exhibitions, the Arts Café will showcase painting and sculptures from a broad range of talent.
Panorama Lounge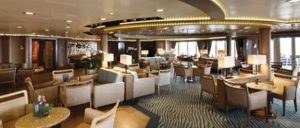 Relax and unwind in the Panorama Lounge, a sophisticated yet amicable space offering beautiful ocean views as you enjoy your cruise.
Zagara Beauty Spa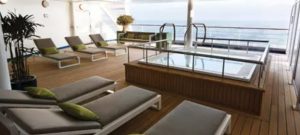 Come and indulge in a luxurious spa treatment. Facials, body wraps, massages: the spa is the perfect place to unwind.
Dolce Vita

No cruise is complete without meeting new people. Enjoy complimentary drinks and live music at the bar while meeting other guests.
Pool Deck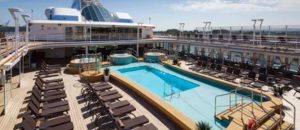 Chaise lounges arranged in the sun or shade. Bubbling whirlpools. The pool water refreshing in warmer climates, heated for cooler weather.
Fitness Center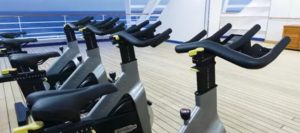 The Fitness Center offers world-class equipment, classes, and personalized services.
Connoisseur's Corner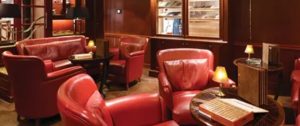 If you appreciate good cognac or premium cigars, be sure to visit the Connoisseur's Corner to see the ship's exceptional selection.
Observation Library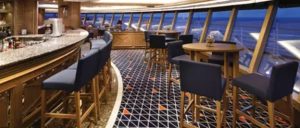 The Observation Library boasts exceptional views overlooking the ocean as it stretches out below you while you enjoy your cruise.
Venetian Lounge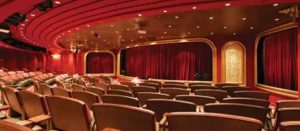 Applaud a broad spectrum of entertainment — from full-scale production shows and classical soloists, to cultural entertainment and feature films.
DINING VENUES
The Grill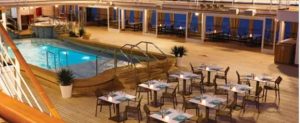 Soft breezes and ocean views beckon at the Grill, especially as the sun goes down when cruise guests gather for cocktails at the outdoor bar and talk about the day's events.
Seishin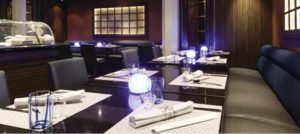 Seishin finds its inspiration in "Nikkei" Cuisine a fusion of flavors of the freshest the oceans and the fields have to offer.
Silver Note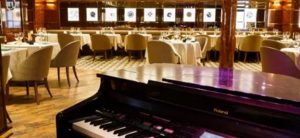 Small plate tapas-style dishes of mouth-watering international cuisine perfectly compliment the rich, exciting entertainment as the smooth sounds of jazz and blues gently caress your ears.
La Terrazza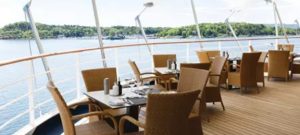 Authentic Italian recipes and the freshest, sustainable ingredients come together in this restaurant at sea.
La Dame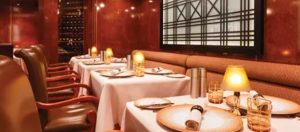 La Dame features a menu of seasonally inspired dishes prepared with the freshest locally sourced ingredients.
Indochine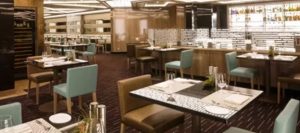 Evoking a sense of exotic mystery, the Asian-accented Indochine embarks you on an exquisite journey of culinary discovery.
Atlantide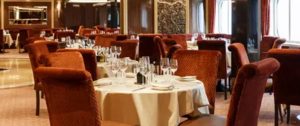 Pivotal to Silver Spirit dining experience, this elegant bar and grill incorporates the best that the sea has to offer.
Spaccanapoli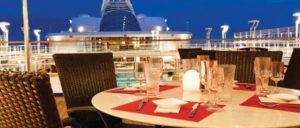 Reflecting Silversea's Italian heritage, this emblematic street in Naples divides the city in two and is renowned for its pizzerias.
ACCOMMODATIONS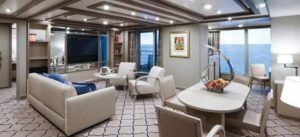 Owner's Suite
The name says it all. A stylish apartment. Prestigious and classic. For those who seek the superlative level of space, comfort and service on board.
Grand Suite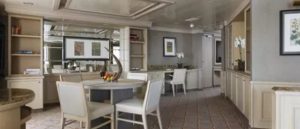 Expertly designed and exquisitely appointed. The ideal space for both entertaining friends and enjoying quiet alone time.
Royal Suite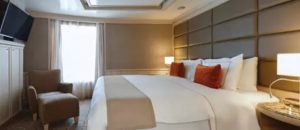 Stately. Commanding and majestic. Perfect for entertaining. Enough living space to roam. The pinnacle of good living.
Silver Suite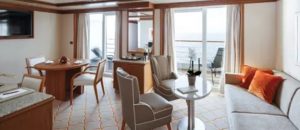 Stylish and sophisticated. Perfection in design for comfortable living.
Deluxe Veranda Suite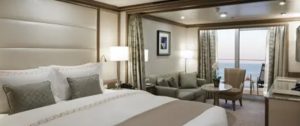 The Deluxe Veranda Suite offers a comfortable living space, close to the heart of the ship.
Superior Veranda Suite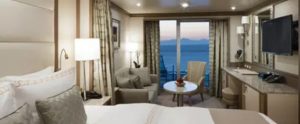 The Superior Veranda Suite located on the upper deck, and offering spectacular sunset views.
Classic Veranda SuiteOwner's Suite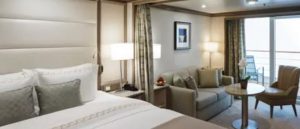 The Classic Veranda Suite provides generous living space for voyagers.
Panorama Suite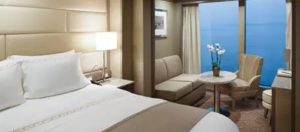 The Panorama offers all the comfort and attention to detail that you can expect aboard.
Vista Suite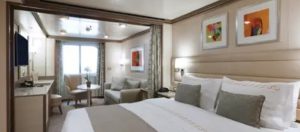 A quiet sanctuary. Large picture windows frame panoramic ocean views. The perfect backdrop for breakfast in bed.